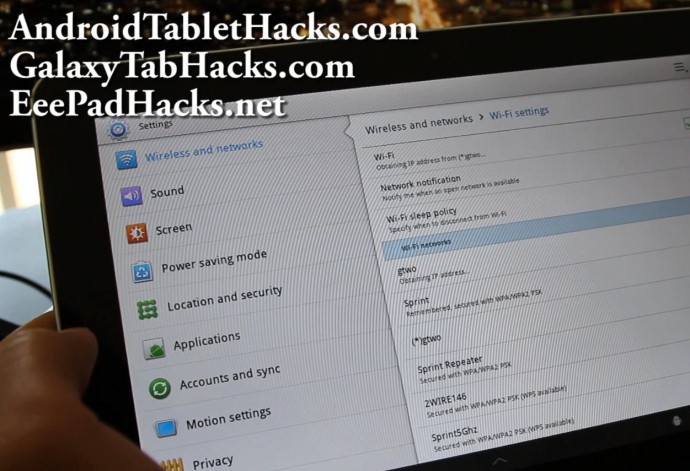 Want to tether your Galaxy Tab 10.1 to your AdHoc WiFi on Android smartphone?
You can by rooting your Tab 10.1 and installing a wifi module that supports AdHoc.
Full directions on How to Enable AdHoc Wifi on Android tablets over at AndroidTabletHacks.com
This also works on any Android tablet device.
If you like this post, please CLICK HERE to subscribe to my YouTube channel, THANKS A TON BUD, I OWE YOU ONE!
Want to stay updated on latest Galaxy Tab hacks and tips?
Sign up for our Galaxy Tab Hacks Newsletter here so you don't miss a single tip!
Recent Android News from HighOnAndroid.com