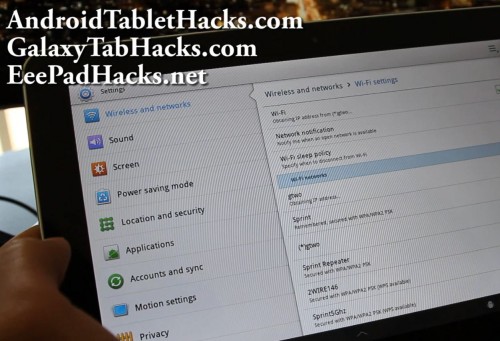 Want to tether your Galaxy Tab 10.1 to your AdHoc WiFi on Android smartphone?
You can by rooting your Tab 10.1 and installing a wifi module that supports AdHoc.
Full directions on How to Enable AdHoc Wifi on Android tablets over at AndroidTabletHacks.com
This also works on any Android tablet device.