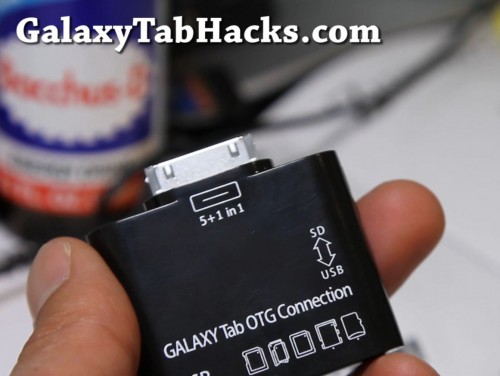 Looking for a good OTG cable plus ability to read SD cards on your Galaxy Tab device?
You can spend $20-30 on authentic Samsung products or get a cheap OTG USB/SD Card adapter like I did, which does more for less.
This Galaxy Tab OTG USB/SD Card adapter is very flimsy but gets the work done. You can read SD cards/USB flash drivers, connect USB devices, and a whole lot more.
If you don't have one, get one on Amazon for under $10.