If you've rooted your Galaxy Tab 10.1 and you want to install new ROMs and kernels with the ability to restore back to your original rooted ROM, you will certainly want to learn to use the ROM Manager, which can help you easily backup/restore your current ROM, which will also backup your current boot image and kernel.
*Note - This should also work on any other Galaxy Tab versions so long as you have ROM Manager app installed, rooted, and ClockworkMod Recovery flashed.
So, here's a simple guide on how to backup and restore your Galaxy Tab 10.1 using the ROM Manager app:
First, open up ROM Manager app then press on "Backup Current ROM".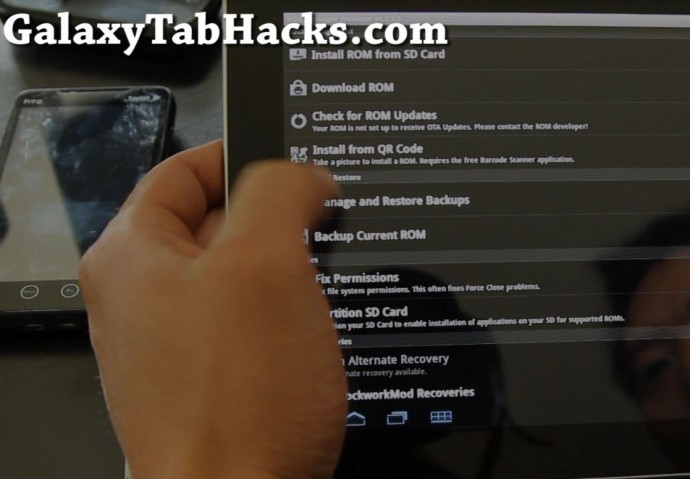 You can enter the name of the backup here, I've added "31 rooted" after the date to mark that I am backing up my stable Android Honeycomb 3.1 ROM.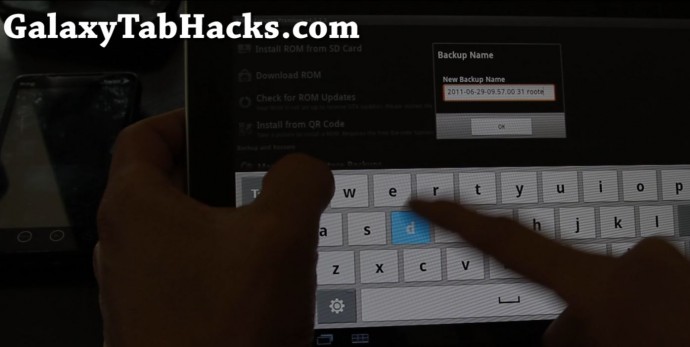 The rest should be automatic, ROM Manager app will automatically reboot into recovery, backup your current ROM, then reboot Tab 10.1.  I know, it's so easy, it's like stealing.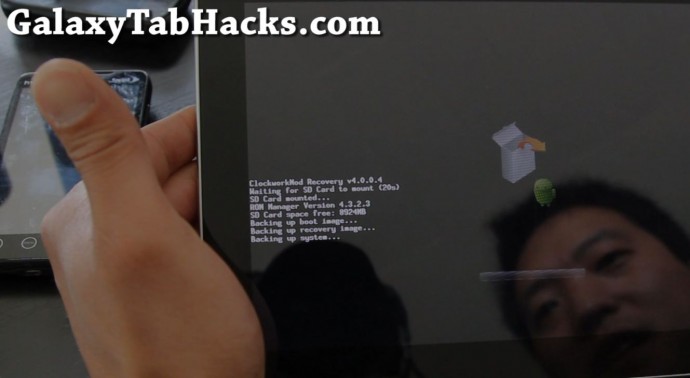 You can double-check that your ROM has been backed up by opening up ROM Manager again and hitting "Manage and Restore Backups".  You can also restore your ROM there.
Also, this doesn't save anything on your internal storage but does save all your settings and apps.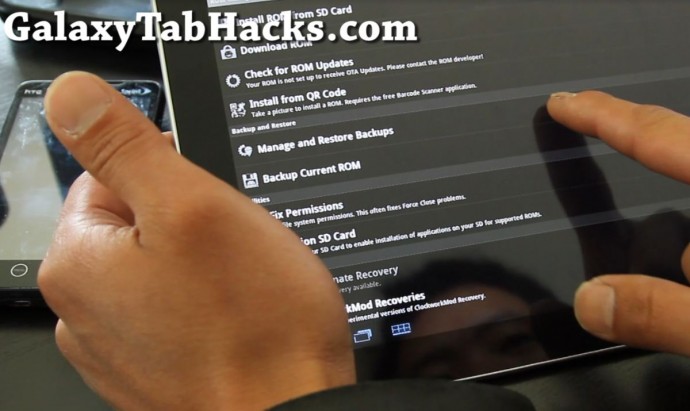 If you like this post, please CLICK HERE to subscribe to my YouTube channel, THANKS A TON BUD, I OWE YOU ONE!
Want to stay updated on latest Galaxy Tab hacks and tips?
Sign up for our Galaxy Tab Hacks Newsletter here so you don't miss a single tip!
Recent Android News from HighOnAndroid.com