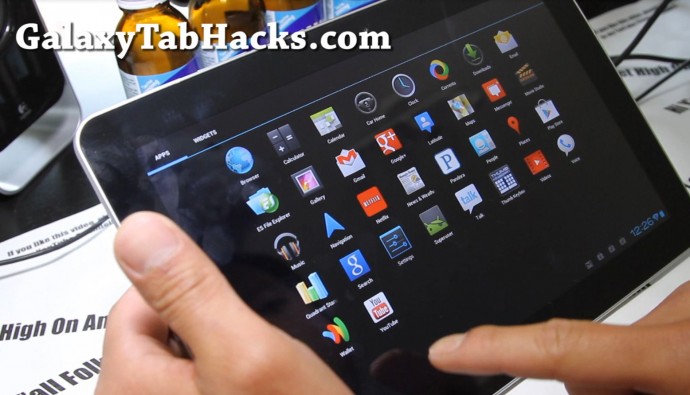 Want ICS on your Galaxy Tab 10.1 that's stable with Netflix working? Well, that's what I always wanted and the AOKP ICS ROM brings you exactly that. If you don't mind having no camera/camcorder and not having USB disk drive, this could be an option for you until official ICS is available. Plus, it won't be long before custom ICS ROMs will fix those minor issues.
AOKP ICS ROM brings you a ton of goodies like UI customizations, 1.4Ghz overclocking and more with its ROM Control settings and if you need ICS "right now", give this ROM a try and let me know how it works for your Tab 10.1.
It's also available in all flavors of Tab 10.1 including wifi, 3G, and Verizon so you can't go wrong with this one.
Download ROM:

Download for Galaxy Tab 10.1 Wifi

Download for Galaxy Tab 10.1 3G
Download for Galaxy Tab 10.1 Verizon
Credits - XDA
If you like this post, please CLICK HERE to subscribe to my YouTube channel, THANKS A TON BUD, I OWE YOU ONE!
Want to stay updated on latest Galaxy Tab hacks and tips?
Sign up for our Galaxy Tab Hacks Newsletter here so you don't miss a single tip!
Recent Android News from HighOnAndroid.com