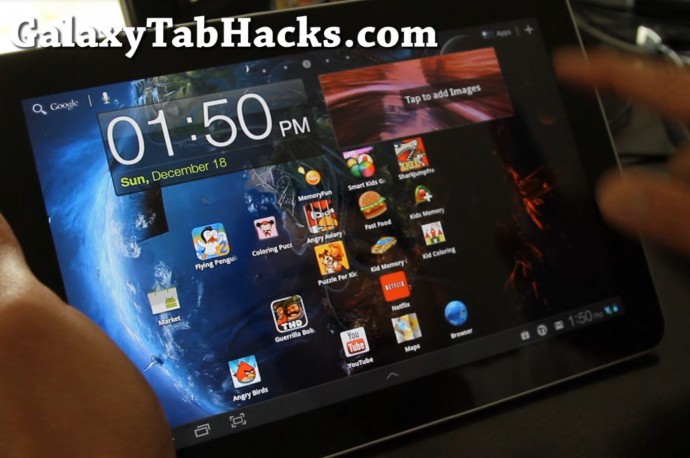 It probably won't be too long before a slew of Android 4.0 ICS ROMs to hit the Galaxy Tab 10.1 but in the meanwhile, you can enjoy Android 3.2 with optimizations to make your Tab 10.1 faster with longer battery life.  Try the Galaxy Task ROM, which is based off stock TouchWiz Android 3.2, comes with AdHoc support, USB Charging support, and more goodies you will not want to miss out on.
Download ROM here:

Download Galaxy Task ROM

Donate to ROM Developer here
*Note - This is for Wifi versions of Tab 10.1 ONLY!
If you like this post, please CLICK HERE to subscribe to my YouTube channel, THANKS A TON BUD, I OWE YOU ONE!
Want to stay updated on latest Galaxy Tab hacks and tips?
Sign up for our Galaxy Tab Hacks Newsletter here so you don't miss a single tip!
Recent Android News from HighOnAndroid.com