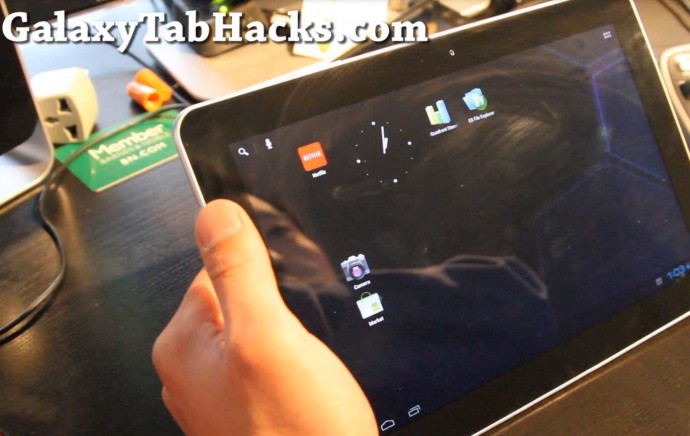 Want to get a taste of ICS on Galaxy Tab 10.1?  If you do, you can try the CM9 ICS ROM, which gives you a full ICS experience.  The only thing missing is camera and ability to watch movies on Netflix but otherwise, this CM9 ICS ROM is super-fast and zippy over Honeycomb.
Of course, not all of you may want to try it but if you make a backup of your current ROM in CWM, you can always revert back after trying the ICS ROM.
For those of you who wan to try, hit up the links below:
Download ROM:

Download CM9 ICS ROM

Download GoogleApps for ICS
Credits:
Don't forget to say thanks to user seraphimserapis at XDA for the ROM!
If you like this post, please CLICK HERE to subscribe to my YouTube channel, THANKS A TON BUD, I OWE YOU ONE!
Want to stay updated on latest Galaxy Tab hacks and tips?
Sign up for our Galaxy Tab Hacks Newsletter here so you don't miss a single tip!
Recent Android News from HighOnAndroid.com