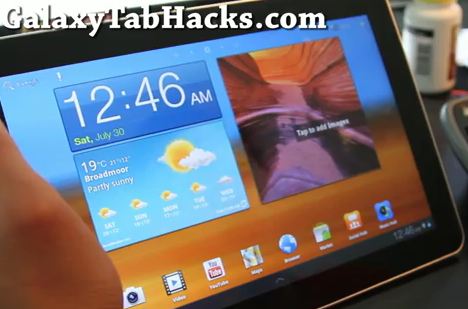 For those of you who want to try out the new Touchwiz UX ROM for the Galaxy Tab 10.1, you don't have to unroot device then apply the OTA update because there's already a rooted Touchwiz UX ROM I have been enjoying for weeks already. If you have a rooted Tab 10.1, my advice is always wait and install a rooted version of the latest OTA update as it WILL be available.
I actually installed this ROM without knowing this was the actual OTA update but I guess some developers got hands on it weeks before.
You can download the ROM here:

Download Touchwiz UX ROM

You will need a rooted Galaxy Tab 10.1 and read up on how to install new ROM on the Tab 10.1.
If you like this post, please CLICK HERE to subscribe to my YouTube channel, THANKS A TON BUD, I OWE YOU ONE!
Want to stay updated on latest Galaxy Tab hacks and tips?
Sign up for our Galaxy Tab Hacks Newsletter here so you don't miss a single tip!
Recent Android News from HighOnAndroid.com