For those of you who are installing new ROMs, you will definitely want to backup all your apps using Titanium Backup app, available for free on the Market.  (The pay version is better btw, one-click restore.)
Step 1. Simply run the app, Goto Schedules tab and hit "Run" under "Backup of all apps & newer versions".  This will backup all your non-system apps that you've installed along with data, if there's any stored in it.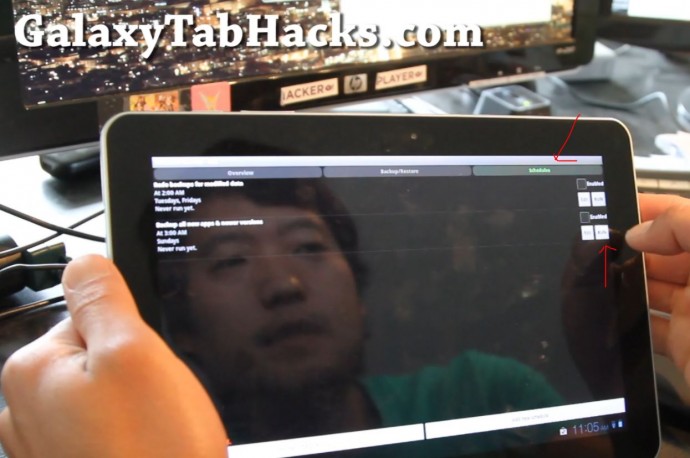 Step 2. Now, if there's any system apps such as Memo app that you've wrote some memos, you will need to manually back it up under the Backup/Restore tab.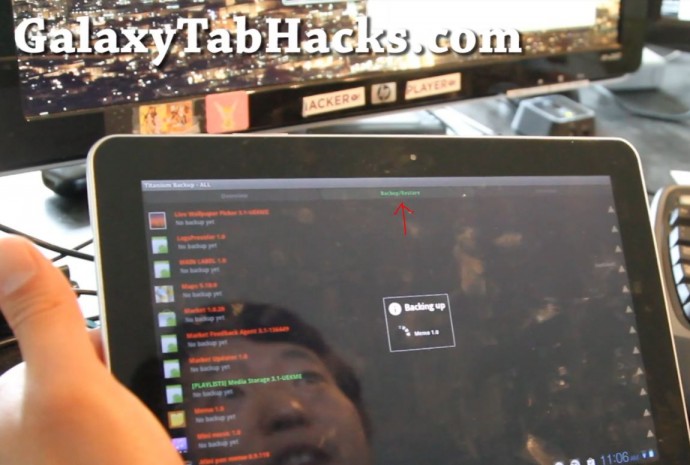 Step 3. To restore after installing a new ROM, you can simply install Titanium Backup app again then goto Backup/Restore tab.  Hit the menu button then "Batch".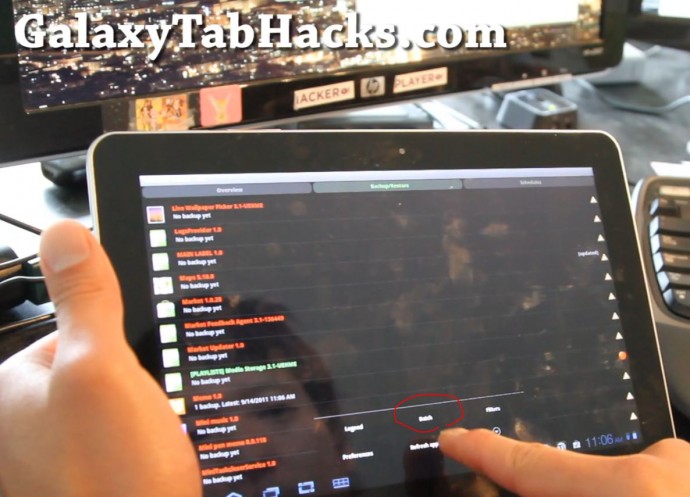 Step 4. If you scroll down, you will see an option for "Restore all apps with data".  Simply press on that and you will be able to restore all your apps one by one.  Now, if you do this often, you can get the pay version of Titanium Backup, which allows you to do this seamlessly in one-click.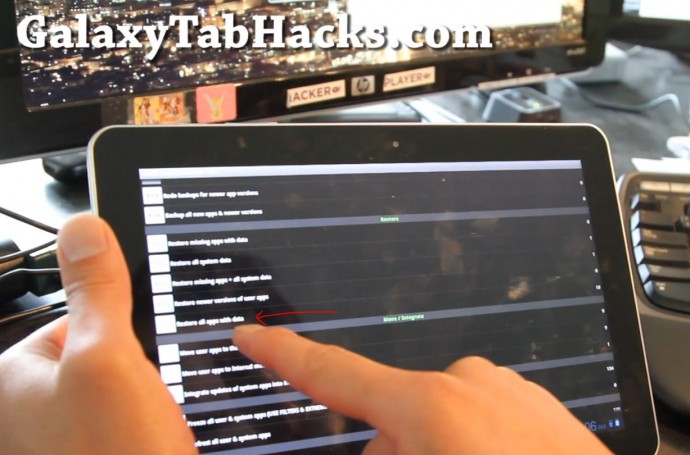 If you like this post, please CLICK HERE to subscribe to my YouTube channel, THANKS A TON BUD, I OWE YOU ONE!
Want to stay updated on latest Galaxy Tab hacks and tips?
Sign up for our Galaxy Tab Hacks Newsletter here so you don't miss a single tip!
Recent Android News from HighOnAndroid.com