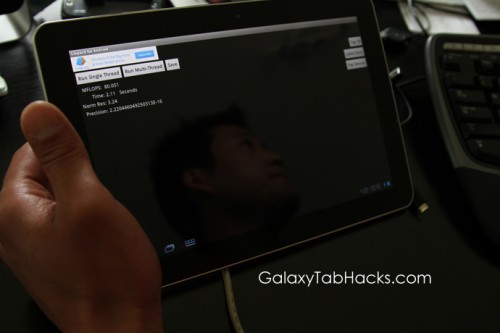 Thanks to the guys over at DroidBasement.com, you can now overclock your Galaxy Tab 10.1 to 1.4Ghz.  (that's dual-core overclocking!  each 1Ghz processor overclocked to 1.4Ghz)
The result?  Not too shabby, my Galaxy Tab 10.1 went from 50ish scores on Linkpack to near 80MFLOPs.  That's about 60% increase in the Tab 10.1′s speed.
As far as battery life, with SetCPU app set on "ondemand", it only uses 1.4Ghz when you are using CPU-intensive games.
So far, I hav